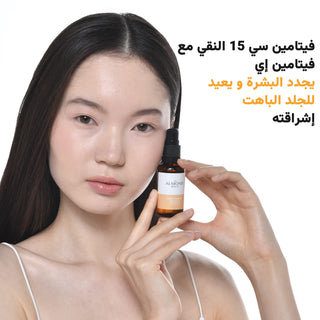 How to use
It is appropriate for usage in daily life. Apply a thin layer of the product on your face using 1-2 drops. We recommend that you include sunscreen in your regular regimen when applying Vitamin C Serum.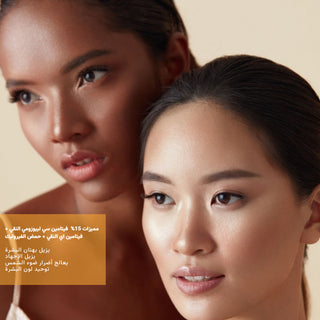 A Must for Your Daily Skincare Routine
Whether you're tired of spending a fortune on expensive salons that most often don't provide the wanted results, or you simply want to bring that professional skin care routine in the comfort of your own home, the Almond Beauty vit c serum is the perfect choice!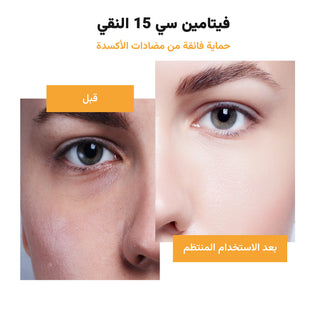 Powerful Active Ingredients
This vitamin c serum for face with hyaluronic acid is made with high-end, carefully selected ingredients, a unique blend with 10% ascorbic acid, 0.5% ferulic acid, prebiotics, vitamin E, working together for maximized results.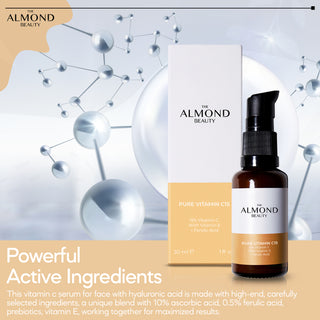 Packed with Antioxidants
Based on powerful active ingredients, this vitamin C moisturizer for face is rich in antioxidants and other skin-essential nutrients, helping reduce dark spots, battling fine lines, discoloration and damaged skin cells.