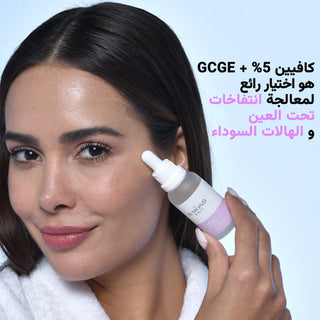 How to use
After cleansing the skin, apply a few drops around your eyes in your day and night routine, it is recommended to be kept in the refrigerator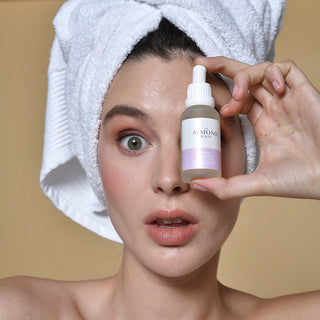 Say Goodbye to Puffy Eyes
If you want to reduce the appearance of under-eye bags, puffy eyes or dark circles, the Almond Beauty caffeine eye serum is what you need! With a complex formulation, this caffeine solution may help minimize the appearance of tired skin, puffiness and dark spots, restoring the smoothness and brightness of your skin!
Complex Formulation
Our caffeine serum is formulated with nourishing ingredients such as hyaluronic acid, ECGC, rose oil and rose water, whose combined properties and nutrients may help improve the overall appearance of your skin while providing nourishment and hydration.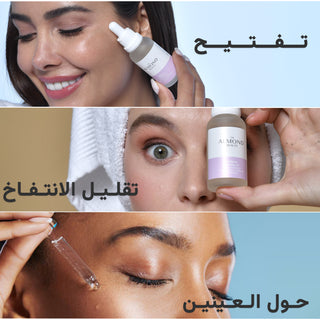 Fresh and Youthful Skin
The caffeine serum for eyes contains a myriad of nutrients and antioxidants that may help boost collagen production. This formula may help increase skin firmness and reduce the appearance of fine lines and wrinkles.